TransGear Airways #17 -- Saturday, January 8th, 2011
last updated Thursday, January 13th, 2010 @ 21:30 UTC, by Yourgod

It's that time again!

This time we're doing a tour of the south-eastern and mid-Atlantic United States.

The 1st hub in this trip will be our old friend, Hartsfield-Jackson Atlanta International, KATL. I've selected spokes for every type of plane yielding legs as short as 10nm, to as long as 632nm coming in from Dallas.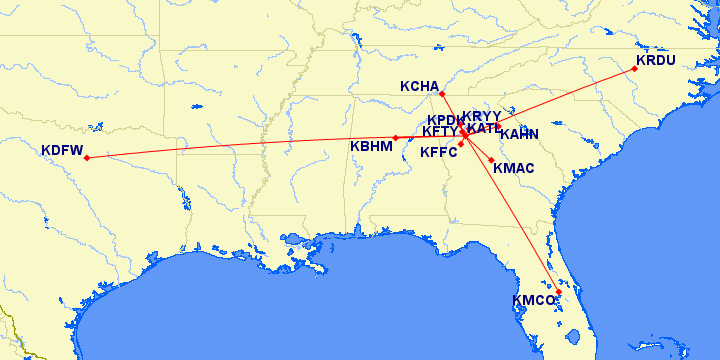 The 2nd hub, at 166nm away, will be Columbia, South Carolina. KCAE, Columbia Metropolitan. I've kept the selection of spokes for this hub kind of short, and features spokes ranging from 22nm to 165nm.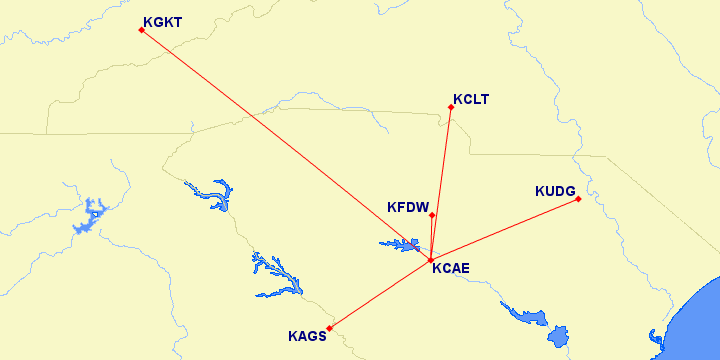 The last hub and longest hub-to-hub leg at 338nm, is Bowman Field in Louisville, Kentucky, KLOU. Being the last hub it features a fairly long list of spokes, ranging from 26nm to 544nm, the longest being a flight into New Orleans.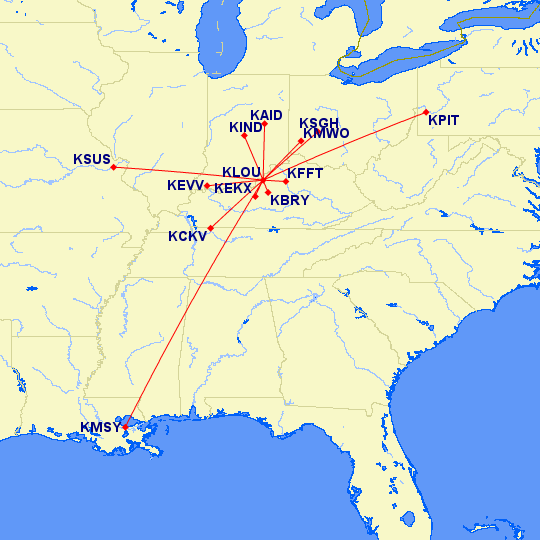 ATC:
KATL - Calico
KCAE - Wayward
KLOU - Wookierabbit
Video:
TGA 17 videos
Screen Shots:
TGA 17 images