About Your Host
last updated Wednesday, December 16th, 2009 @ 21:25 UTC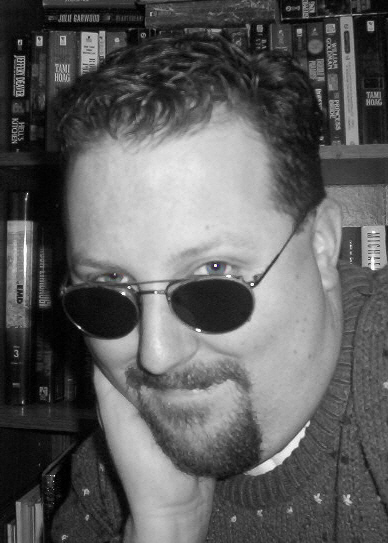 "MD-Terp," or, as his friends call him, "Rob," is a native of suburban Baltimore, Maryland, USA. He has lived there most of his life, with brief exceptions in which he has lived in the suburbs of Washington, DC (about an hour down the road by car from Baltimore) or the very Eastern edge of West Virginia (about two hours West). Thus he's never strayed too far from his hometown, and has always considered himself a lifelong Baltimoron.
He became a flight enthusiast at a young age, attending military and private airshows with his father, a U.S. Navy veteran, and grandfather, a World War II U.S. Navy Aviator.
After a ten-year battle, he graduated with a degree in social science (in particular, Criminology and Criminal Justice) from the University of Maryland, College Park, in 2002, and today works at the campus in the capacity of Transportation Supervisor, working primarily the overnight shift. He is also attending classes in Software Development, getting back to his "Plan-A" career path 17 years after being sidetracked from it. His callsign, meant to be a satirical play on the practice of naming oneself after an airframe registration number, is actually based on his school mascot, the Maryland Terrapins ("Terps," for short).
In the interim he also worked as a professional radio broadcaster, and a public safety dispatcher. All told he has nearly fourteen years' professional experience involving radio communication.
Rob discovered FlightGear in December of 2007 and joined the forums in January of 2008. He has become a semi-regular contributor by way of a few simple modifications to chat messages and joystick bindings, as well as creating some scenery models in and around the Maryland area. While his artistic skills are modest, he tries to be innovative with animations, like boats that rock in the water and transit trains that move back and forth on their tracks.
He has two children, Hannah (12) and Hayley (8). Hannah is also a flight enthusiast and can occasionally be seen on the Multiplayer servers getting a flight lesson from Dad, under the moniker "TerpKid".
He can be found on Twitter as "robthecynic."